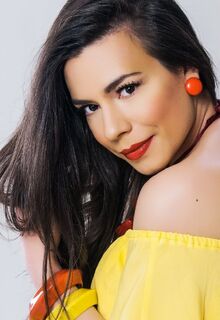 Dušica Novaković / Душица Новаковић (Gornji Milanovac, July 13, 1983) is Serbian theater, TV and voice actress.
She graduated acting in 2008 at Arts Academy in Belgrade, in Nebojša Dugalić's class. She plays in Terazije theater.
Dubbing studios
Voice roles
Disney
Non-Disney
Links
Gallery
Ad blocker interference detected!
Wikia is a free-to-use site that makes money from advertising. We have a modified experience for viewers using ad blockers

Wikia is not accessible if you've made further modifications. Remove the custom ad blocker rule(s) and the page will load as expected.